Professional Counselling Service for Individual, Couples and Families who has Family problems and Personal Crisis situations.
Relaxation therapy for people who has Mental, Emotional and Physical tensions.
COME TO US!!!!
alenakingdom@hotmail.com
DO NOT KEEP YOUR PROBLEMS ITSELF.


Languages served: ENGLISH and RUSSIAN.


We are open 6 days a week from 10 a.m. until 8 p.m.

Appointments are available
alenakingdom@hotmail.com

Our skype address: sunnyalenamoscow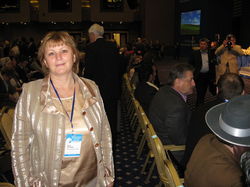 ALENA DOUDINA, DIRECTOR OF THE CENTER 'LIFE IS LIFE' , COUNSELLOR, CERTIFIED MEMBER OF THE OACCPP